Introducing the Mini Bamboo Face Tapper
Refresh, revive and enliven your skin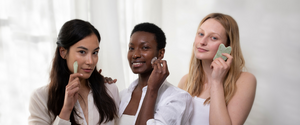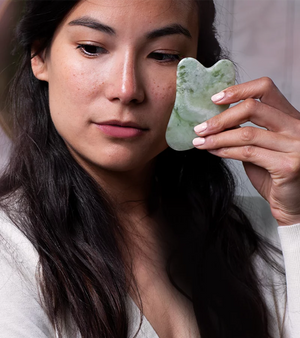 Which gua sha stone is for you?
The perfect multi award-winning wellness and gua sha tool is waiting.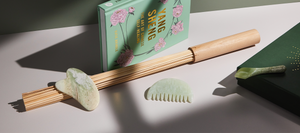 Maximise your results with a
gua sha set.
Curated to maximise results from your gua sha routine or creates the perfect gift.
Why HAYO'U?
Founded by Life Healer and expert Chinese Medicine Practitioner, Katie Brindle, we are the UK's original, multi award-winning gua sha and wellness tool specialists.
Distilled from the powerful ancient wisdom of Chinese medicine; our award winning products, wellness and gua sha tools and teachings are the solution to better beauty, better health, a better body and a better mind.
We offer instant results and long-term benefits in as little as 1 minute a day.
Sustainable Materials
Our gua sha tools are all hand crafted using ethically sourced crystals. Designed to be used for life.
Find out more
Transformative Results
Working from the inside out, our products, tools and rituals deliver radiant, contoured and defined features in 1 minute.
Shop Tools
Vegan & Cruelty Free
All of our cosmetics are naturally paraben, SLS and SLES free, vegan and we never test on animals.
Find out more
Distilled from ancient Chinese wisdom for a modern world.
glowing reviews
Loved by YO'U
Don't just take our word for it. We have thousands of glowing reviews from our wonderful customers and clients showcasing their incredible self-care journeys.